5 Steps to Safely Buying Stablecoins – Motley Fool
The Ascent is reader-supported: we may earn a commission from offers on this page. It's how we make money. But our editorial integrity ensures our experts' opinions aren't influenced by compensation. Terms may apply to offers listed on this page.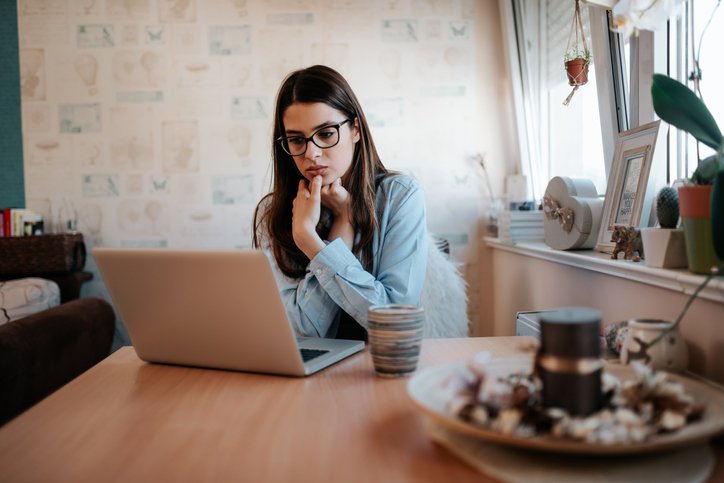 Image source: Getty Images
If it's your first time buying stablecoins, follow these steps to do it safely.
Stablecoins give you a way to turn your cash into crypto without the volatility. This type of cryptocurrency is pegged to another asset and typically mirrors that asset's value. For example, several stablecoins are pegged to the U.S. dollar and are each worth $1.
If you're interested in lending crypto, stablecoins are a popular choice. You could earn 25% interest lending out coins, and your stablecoins generally won't lose value like other cryptocurrencies could. They also work well for transferring money.
Cryptocurrency purchases can be a bit intimidating the first time around. You don't want to lose money on a scam or pay too much in fees. Here's how you can buy stablecoins securely and without unnecessary extra costs.
Start your journey to financial success with a bang
Get free access to the select products we use to help us conquer our money goals. These fully-vetted picks could be the solution to help increase your credit score, to invest more profitably, to build an emergency fund, and much more.
By submitting your email address, you consent to us sending you money tips along with products and services that we think might interest you. You can unsubscribe at any time. Please read our Privacy Statement and Terms & Conditions.
1. Decide which stablecoin you want to buy
Start by figuring out the type of stablecoin you want. Most follow the U.S. dollar, but there are also stablecoins tied to other assets, such as gold or even other cryptocurrencies.
If you already have an account on a crypto exchange, see which stablecoins it offers. Several of the best cryptocurrency exchanges have their own U.S. dollar stablecoins. Here are a few examples:
2. Pick a secure crypto exchange
You have two options when choosing a crypto exchange:
Find an exchange that sells the stablecoin you want. This is what you should do if you're interested in a specific stablecoin.
Find an exchange you like, and then buy whichever stablecoin it offers. Do this if you're open to whichever stablecoin follows the U.S. dollar. Just about all the major exchanges have at least one of those.
3. Make an account
Sign up with the crypto exchange that you chose. The exact registration process depends on the exchange, but it's usually straightforward. Here's the information you may need to provide to create an account:
Full name
Email address
Phone number
Either during or after you've made an account, there's an identity verification process. Exchanges need to do this to make sure accounts aren't being used for illegal activities and to comply with tax reporting requirements. The exchange may ask for the following to verify your identity:
Date of birth
Social Security number
Mailing address
A scan of a valid ID document, such as your driver's license or passport
4. Deposit money
Load money to your exchange account so you can buy crypto. The recommended way to do this is through a transfer from your bank account. Add your bank account as a funding source using the account number and routing number. Then, transfer the amount you want. You can do all this through the crypto exchange.
Keep in mind that it can take several business days for the transfer to process. You might also need to approve the transaction with your bank, as crypto exchanges can trigger banks' fraud detection.
Many exchanges let you buy crypto using other methods, such as debit cards, credit cards, or PayPal. However, these methods almost always carry additional fees. Credit card purchases can also count as a cash advance, which is costlier than a typical purchase. Because of the fees involved with those methods, it's better to pay through your bank account.
5. Buy the stablecoin
Choose the option to buy crypto. Depending on the exchange, there may be either a "Buy" button or page. Select the stablecoin and the amount you'd like to spend. There will be a transaction preview to show you the fees, total cost, and how much of the stablecoin you'll receive. When you're ready, confirm the purchase.
That's all you need to do. Stablecoin purchases usually don't take long, so yours should be available in your account quickly. At that point, you're free to use your stablecoins however you'd like, whether that's lending them, transferring them to someone else, or stashing them in a crypto wallet.
Buy and sell crypto on an expert picked exchange
There are hundreds of platforms around the world that are waiting to give you access to thousands of cryptocurrencies. And to find the one that's right for you, you'll need to decide what features that matter most to you.

To help you get started, our independent experts have sifted through the options to bring you some of our best cryptocurrency exchanges for 2021. Check out the list here and get started on your crypto journey, today.
About the Author
Lyle is a writer specializing in credit cards, travel rewards programs, and banking. His work has also appeared on MSN Money, USA Today, and Yahoo! Finance.