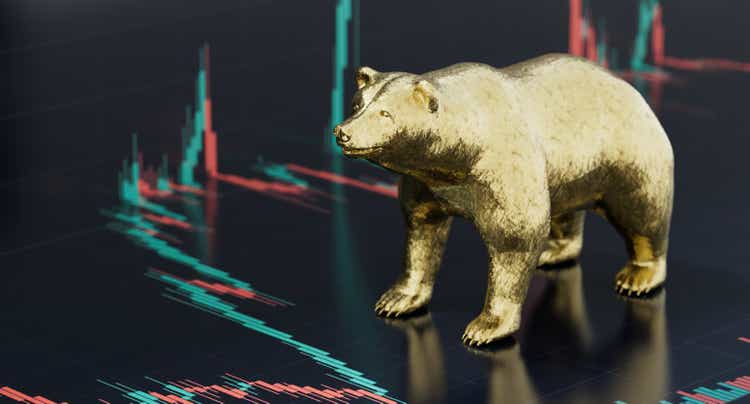 Bitcoin (BTC-USD) is on track to end the year ~65% lower, capping off one of its most challenging years since its inception. The top cryptocurrency is set to end the last week of the year 1.3% lower.
The 65% drop contrasts sharply with ~60% gain in 2021 and a whopping fourfold increase in 2020. In 2018, bitcoin (BTC-USD) had declined ~74%.
2022 saw the crypto market buckle under the weight of multiple bankruptcies, including the FTX (FTT-USD) crash, along with weak risk appetite as the Federal Reserve's aggressive rate hikes spooked investors, who widely expect a recession next year.
"We still expect (bitcoin) volatility to decline and remain cautious," said Matrixport U.S. CEO Anthony DeMartino. He noted that the collapse of crypto-related firms this year "revealed all the inconsistencies we may have noticed but were unwilling to face".
"Best practices will have to be adhered to as coming up short will reduce access to funding and capital. This new, strict environment will allow for the next stage of growth to occur on a more solid and risk conscious foundation," added DeMartino.
The crypto market cap currently stands at $795.22B, down 0.04% over Thursday, according to CoinMarketCap.
FTX Developments
Other Crypto News
Argo Blockchain (ARBK) said it will sell its Helios mining facility to Galaxy Digital (OTCPK:BRPHF) for $65M. "The lower debt load should provide some relief. However, going forward, ARBK will be subject to hosting fees for its miners at Helios, which will be operated by Galaxy," said Jefferies analyst Jonathan Petersen.
Crypto exchange Kraken will cease operations in Japan as of January 31 due to market conditions in the country and the global crypto downturn.
Bitcoin price
Bitcoin (BTC-USD) dipped 0.2% at $16.59K at 6.07 pm ET, while ether (ETH-USD) was flat at $1.20K.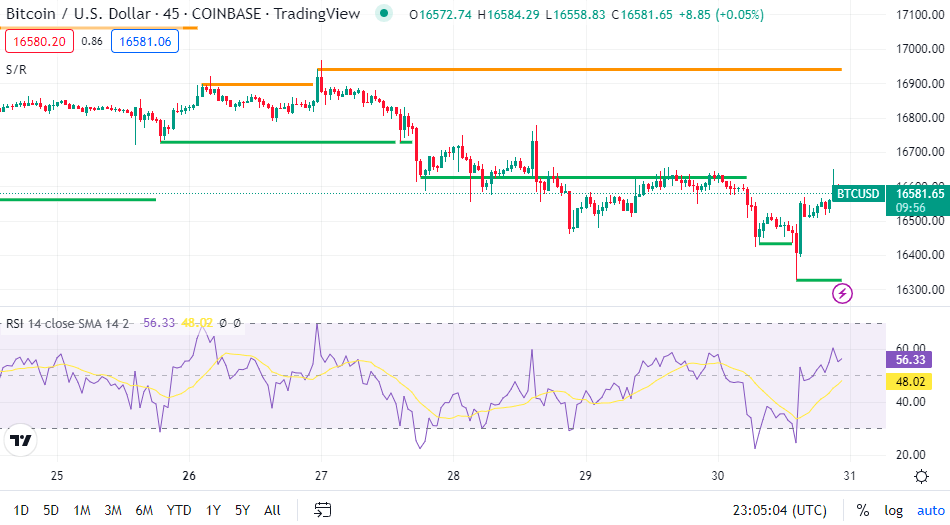 Bitcoin (BTC-USD) remained firmly below $16K this week. SA contributor The Digital Trend believes bitcoin (BTC-USD) could find a bottom in H1 2023, and rally in H2. "However, this doesn't mean we will immediately take off towards new highs. More likely, we will see some 'sideways' action for the year's second half."
Crypto-related stocks that ended in the red on Friday include: MGT Capital Investments (OTCQB:MGTI) -4.6%, Soluna (SLNH) -3%, Riot Blockchain (RIOT) -0.9%. However, crypto mining stocks ended higher: Cipher Mining (CIFR) +24.8%, Argo (ARBK) +19.5%, Iris Energy (IREN) +13.6%, Bitfarms (BITF) +10.9%.