Supply chains are all-important to society. We rely on them for everything from keeping our supermarkets stocked with food to replacing our faulty car parts.
Despite this, all the average consumer ever sees of the supply chain is the end product: the plate of salmon served to you in a restaurant by a waiter who knows less about its provenance than you do. Considering how convoluted supply chains are in today's globalized world, and considering how much people seem to care about authenticity and uncontaminated food, this is a very strange state of affairs.
Such was the thrust of the "Blockchain for a Better Supply Chain & Sustainability" panel at CoinGeek Conference New York. Moderated by Bitcoin Association Founding President Jimmy Nguyen, the participants were Stephanie Benedetto, CEO and co-founder of Queen of Raw; Phil Derasmo, CTO & co-founder of Queen of Raw; Brian H. Choi, managing partner & CEO of The Food Institute; Stephan Nilsson, co-founder & CEO of UNISOT.
Food is perhaps the easiest example to illustrate both the problem and the potential solution here. On the panel was Brian H. Choi, managing partner and CEO of The Food Institute, a food media company that aims to be the Bloomberg of the food industry.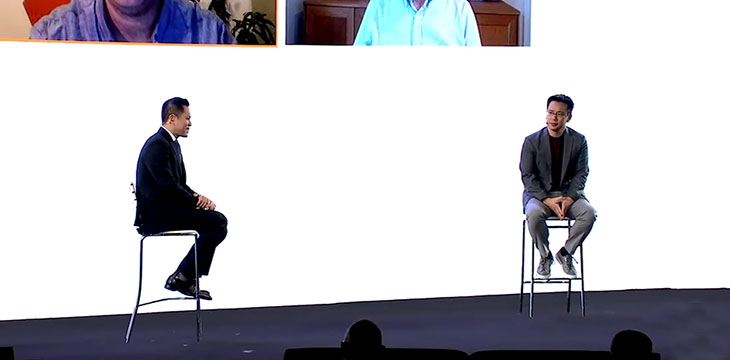 Choi described how there is still a lot of misinformation around blockchain, which means that when speaking to those in the food industry about blockchain, their first thought is still speculative coins. But in the context of food, the potential is so much greater.
"As the industry evolves—and the food industry has somewhat lagged behind other industries in applying different kinds of new technology—eventually, I see the application of blockchain going into the accounting area, the finance and operations are, the data management area. This is really where education has to be front and center, educating these industry executives about the pros of blockchain technology," Choi explained.
Choi says there's been a massive shift into sustainability and ESG generally. Consumers, he said, are demanding to know exactly what ingredients are in their product, that the farmers are working compliantly and exactly where it comes from.
CTO and co-founder of Queen of Raw, Phil Derasmo, is seeing a similar change for their sustainable textile marketplace, which is why blockchain technology was so interesting for their company. He said that the businesses they've worked with are focused on getting the best product possible out to the market to sell to the customers. Therefore, the technology for track and trace within the supply chain is something of an afterthought, because they're always onto the next order. But echoing Choi's point, he said, this is being disrupted because customers are becoming more and more interested in what's going on behind the scenes.
"This is where blockchain can really be helpful in making sure everything is transparent and easily verifiable," Choi said.
While changes in consumer expectations are acting as a catalyst for businesses to seek out blockchain based solutions, companies like UNISOT are already there. They're using the BSV blockchain to erase data silos and improve the food supply chain for both sellers and buyers.
"Data silos create a lack of understanding and up-to-date information so that the company becomes less efficient, because they ssimply don't have the information of what's coming in their supply chain," said Stephan Nilsson, co-founder and CEO of UNISOT.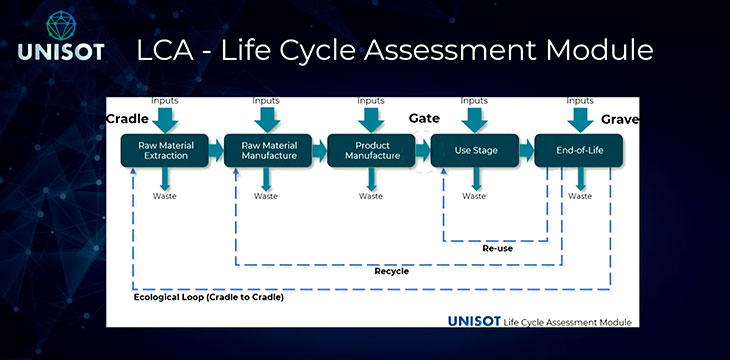 One of the features offered by UNISOT is their Life Cycle Assessment Module, which allows users to see information associated with all of the inputs and outputs at each state of the supply chain.
"What we want is every actor in the supply chain, from the smallest farmer or fisherman or carpenter, to start by just using the app to register information- registering temperatures, so on—to start earning money on data that might be useful to other organizations in the supply chain."
The blockchain has other applications within the supply chain, too. For Queen of Raw, it's enterprise SaaS software with an integrated marketplace that allows enterprises and individuals to sell their unused textile waste, helping turn pollution into profit.
The representatives from Queen of Raw showed the audience a demonstration of their platform, explaining that they began solely as a marketplace for excess textile which otherwise would be destined for destruction.
"When we first started, let's solve this problem locally first and then scale up and start bringing on countries and regions around the world. We quickly found out that was not the case or way to solve this problem, because it was a global issue," explained Derasmo.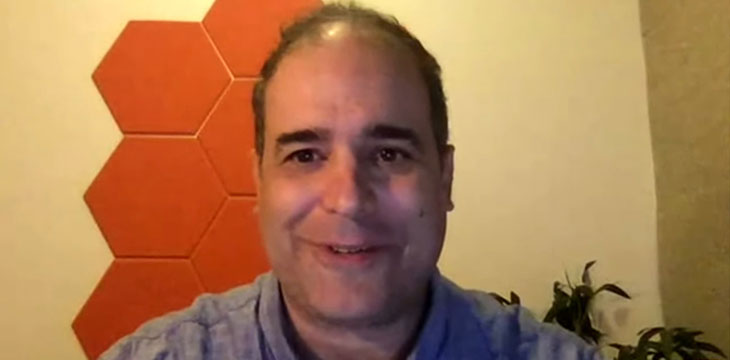 "Sustainability means so many things to so many people. For us, we're on a mission to solve the world's water crisis. Little known fact, textiles and fashion is the number 2 polluter of the world globally," said Stephanie Benedetto, CEO and co-founder of Queen of Raw.
According to Benedetto, $288 billion a year of unused textiles ends up sitting in warehouses or gets sent to landfills.
"Our enterprise customers can sell this waste today, free up the costly warehouse space, turn that pollution into profit and then put that money back into their supply chain."
Queen of Raw uses the blockchain to track the product, the water, the toxins, the carbon emissions, and the dollars saved. Today, they've saved over a billion gallons of water—enough for 1.4 million people around the world for three years.
So, there are already demonstrable results brought about by using implementing the blockchain in the supply chain. However, as the panel discussed, it's another thing to communicate these results in order to convince the uninitiated.
According to Brian Choi, "for many food companies, the concept of using the blockchain for supply management and other applications is extremely foreign."
"Most businesses rely on the traditional SAP and Oracle—the big guys. The issue is, they all use the same systems. So, to introduce a new type of blockchain, it's going to be a huge hump for them [to get over] to understand and apply it."
As an example, the food distribution space is currently dominated by three large players. There's no transparency around the movement and the price of the product and the issue is there is a number of middlemen who are able to take a cut at various links in the chain despite not necessarily delivering congruent value. They can do this because of the lack of visibility within the supply chain, Choi further explained.
"I challenge and invite many food companies—not only within The Food Institute but the industry as a whole—learn the benefits of using this technology. I'm not saying blockchain will completely transform and replace what's already there, but it can supplement and potentially even make certain types of operations more efficient, more transparent. It's better for the company and better for the consumer."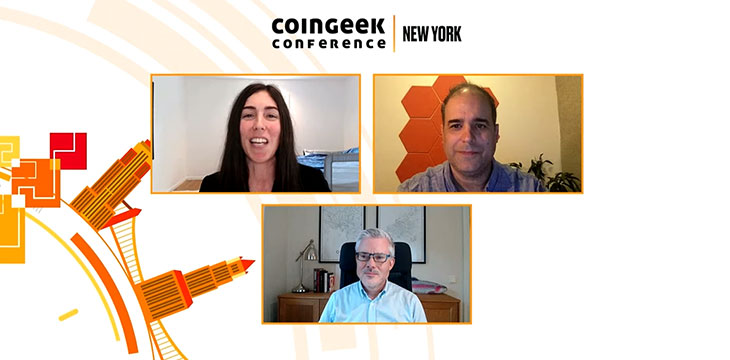 As the session wraps up, Nilsson was also prompted by Jimmy to advocate for the BSV blockchain specifically and what that might deliver to companies like Queen of Raw—which uses another chain—over and above competitors.
"I realized that to build a platform as a service that is enterprise worthy, then they need a blockchain that is also enterpriseenergy-efficiented a blockchain that can scale. That's really important. We need also a blockchain that is secure and stable, and not least of all, it has to be cost and energy-efficient as well.
I've been looking for all blockchain available out there, and I only found one that fits that narrative, and that is the BSV blockchain," Nilsson said.
Watch CoinGeek New York 2021 Day 3 here:
New to Bitcoin? Check out CoinGeek's Bitcoin for Beginners section, the ultimate resource guide to learn more about Bitcoin—as originally envisioned by Satoshi Nakamoto—and blockchain.