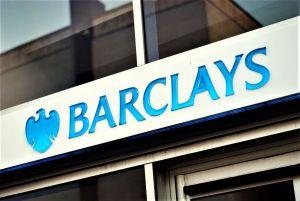 Get your daily, bite-sized digest of cryptoasset and blockchain-related news – investigating the stories flying under the radar of today's crypto news.
____
Investments news
For the first time in five weeks digital asset investment products saw inflows, totaling USD 63m last week, according to digital asset investing firm CoinShares, while for the first time in nine weeks, inflows were seen across all individual digital assets – implying a turnaround in sentiment amongst investors. Bitcoin (BTC) saw the most inflows totaling USD 39m, while bitcoin investment product trading turnover was the lowest since November 2020.

Source: Coinshares

Major Canada-based blockchain technology firm Blockstream has proposed a new digital blockchain bond denominated to the USD to the El Salvador government, according to Bloomberg. Per the proposal, El Salvador would issue the dollar-denominated bonds, which in turn would pay a coupon that would come by way of a tokenized security based on the Blockstream AMP product, which allows users to manage digital assets on the company's Liquid Network. While the country's officials allegedly expressed interest, they are yet to make a final decision.
Exchanges news
London-based Barclays has stopped UK customers from transferring funds to Binance via debit/credit cards, which it said would start immediately and was intended "to help to keep your money safe," the Financial Times reported. Customers can still withdraw funds from Binance, the bank said, adding that the decision has been taken following the Financial Conduct Authority warning to consumers."
Mining news
CBDCs news
Japan will have more clarity on what a digital yen would look like in late 2022, said Hideki Murai, a lawmaker overseeing the ruling party's digital currency plan, as reported by Reuters. Following the first phase launch in April, the Bank of Japan (BOJ) hopes to move to the second phase next year to lay out some key functions of its central bank digital currency (CBDC), such as which entities will serve as intermediaries between the BOJ and deposit holders.
Ransomware news
A ransomware attack paralyzed the networks of at least 200 US companies on Friday, and it seems that the REvil gang, a major Russian-speaking ransomware syndicate, orchestrated it, said John Hammond of the security firm Huntress Labs, per ABC news. The criminals targeted a software supplier called Kaseya, and it's not yet clear how many customers (or which ones) are affected. The average ransom payment to the group was about USD 500,000 last year, said the Palo Alto Networks cybersecurity firm.
Legal news
Bitcoin seized in a fraud investigation by the US Department of Justice (DOJ)'s Northern District of Ohio was sold for USD 19m, The Blade reported, citing Acting US Attorney Bridget Brennan. The crypto was seized from Mark Simon, an Ohio man arrested and convicted for producing and selling false identification documents, for which he was paid in BTC. The bitcoin was worth around USD 3m when surrendered to the federal government in 2019.
Collapsed bitcoin scheme Mirror Trading International (MTI) was placed in final liquidation last week by the Cape High Court, Moneyweb reported. The liquidators revealed that they had managed to track down roughly BTC 8,000 on top of the BTC 1,281 recovered from Belize-based broker FX Choice, and they claim they will be able to track down more of the estimated BTC 29,000 that flowed into MTI, that was declared as the world's biggest bitcoin scam in 2020.