Founding President of Bitcoin Association Jimmy Nguyen chaired the panel discussion on BizTech on Blockchain, live from the CoinGeek Conference in Zurich.
He was joined by Dr. Holger Vogel, Financial Engineer & Avaloq Developer, Basler Kantonalbank; George Siosi Samuels, the founder of Honā; and Ryan Byrne of BuzzCast, to discuss the impact of BSV blockchain on BizTech, and how businesses can benefit from blockchain technologies through increasing efficiencies throughout their business.
Dr. Vogel described how there were a number of benefits to the technology, in terms of managing data and streamlining business processes. He gave the example of static data in healthcare, where data is gathered, collected, stored and managed, often excessively and unnecessarily. In many instances, this is data that already exists elsewhere, and for patients and health care providers, there are inefficiencies everywhere here—not to mention the scope for error.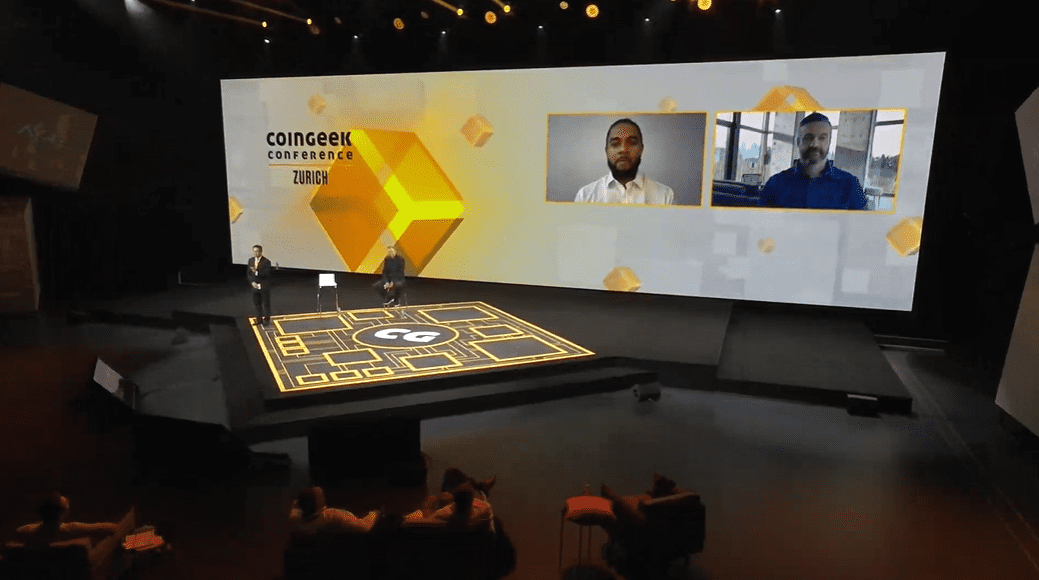 A shared ledger via BSV allows this data to be created once, then made available for sharing between organizations that request it. The data is owned by the patient directly, and doesn't rely on trust or inefficient duplication of data. Money can then be spent keeping these processes compliant, rather than running processes that are unnecessary.
Automating electronic signatures and IDs can reduce business processing times, as well as consuming even less energy than that which is currently required for mining digital currencies like BTC. When you consider the cost of creating new tokens is so low, basically nothing on BSV, yet their applications are so much more efficient than other types of digital currencies and tokens, BSV also delivers environmental benefits over other blockchain tokens.
Dr. Vogel's thoughts underline just how important the BSV enterprise blockchain could be for business, improving the efficiency and effectiveness of commercial processes.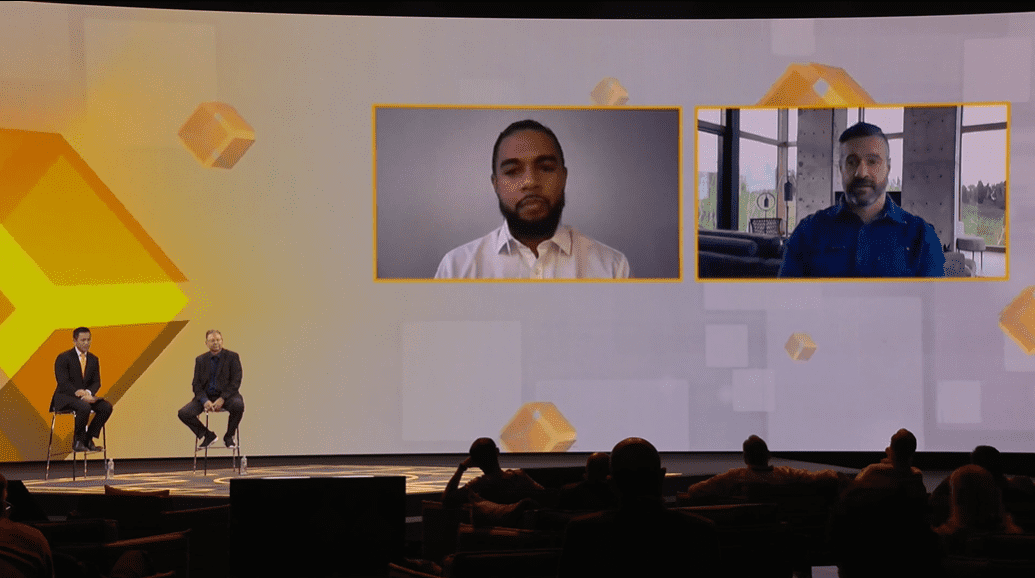 George Siosi Samuels of Honā is currently making use of BSV technology within the business, an application for keeping remote workers honest, and marrying both goal and habit tracking functions with the help of micropayments. BSV provides the perfect solution for Honā, powering the functionality of the app in a way that is flexible enough, yet powerful enough to meet their business needs.
According to Samuels, BSV is viewed as the plumbing in the background for Honā—he told Nguyen that BSV is being used as a 'truth machine' for the development. Samuels said the beauty of the BSV network was that it creates an audit log, where everyone can check on everyone else across different teams to see the work they are doing, to monitor progress, and to work seamlessly across shared projects and goals.
The platform also makes use of multisig escrow functions powered by BSV. Honā made the decision that they didn't want to store or hold funds of their own, instead choosing to hold them in escrow. Where there are two or more parties and someone makes a commitment, the funds are held in escrow then released when commitment conditions are met—each of the parties involved sign the signature to unlock the escrow funds.
Phase 2 for the development of Honā is moving into developing new features around team commitments, and providing unique NFT rewards for completing commitments to deadline, all in a bid to help their application streamline group working scenarios.
BuzzCast founder and CEO Ryan Byrne joined remotely for his take on BizTech issues with BSV. BuzzCast is a video conferencing platform, a virtual event platform focused on professional grade events—for example, the company has delivered annual events for the Bill and Melinda Gates Fund, and has worked with the United Nations on delivering larger, more complicated events.
Sponsorships and driving behavior for event hosts are a key part of what they are trying to do on the platform. While most of their business processes are not on-chain at the moment, Byrne said they were actively looking at BSV as a mechanism for driving consumer behavior on behalf of their clients, as well as enabling sponsors to get better results from their event campaigns.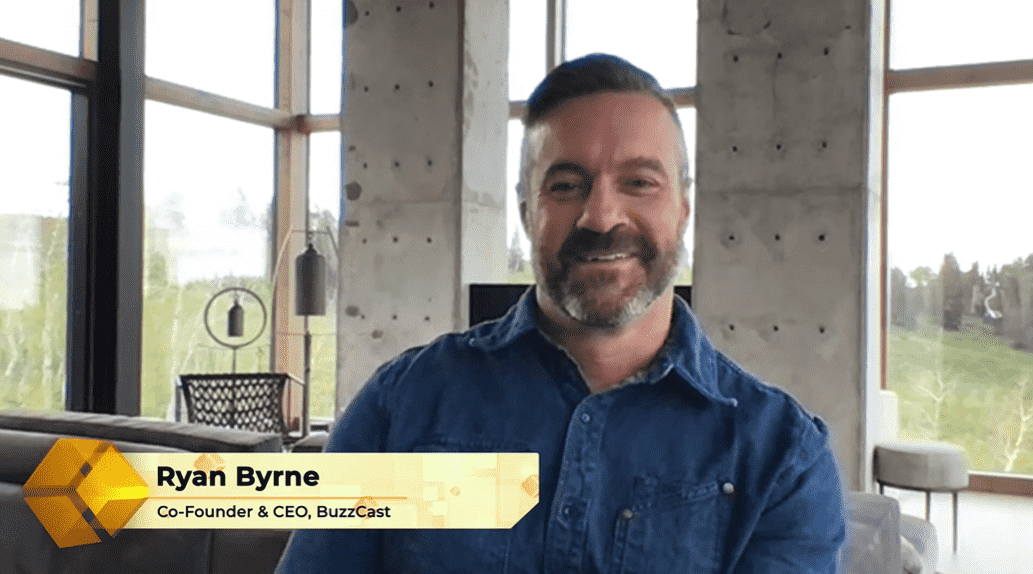 Byrne spoke through the example of CoinGeek Conferences, and how their solution could work with BSV blockchain to deliver better value to event organizers. With CoinGeek Conferences, there are a number of events held throughout the year. So how do organizers encourage attendance across multiple conferences, greater interaction with sponsors, or whatever their strategic goals might be.
Through using blockchain and, for example, NFTs, people can collect, redeem and trade tokens as rewards, which can be made available for those that take the desired actions.
Taken a stage further, the idea could even extend to speeches that could be used across multiple events. Some speeches could be of use at multiple conferences—that piece of content could be recorded and turned into an NFT, which could then be used again and again by different event hosts, simply by exchanging the token. This would allow creators to continue to get paid, as well as tracking the delivery of the content across different events.
Ultimately, he noted that businesses want low cost and reliable blockchain solutions, so they can base their business models on them. Nguyen pointed out that this only exists with the BSV enterprise blockchain, as BSV has the capacity to handle the requirements of enterprise scale users.
The panel discussion gives an insight into just how effective BSV can be for delivering on the goals of business, in a more efficient, effective way than legacy systems.
New to Bitcoin? Check out CoinGeek's Bitcoin for Beginners section, the ultimate resource guide to learn more about Bitcoin—as originally envisioned by Satoshi Nakamoto—and blockchain.