Many or all of the products here are from our partners. We may earn a commission from offers on this page. It's how we make money. But our editorial integrity ensures our experts' opinions aren't influenced by compensation. Terms may apply to offers listed on this page.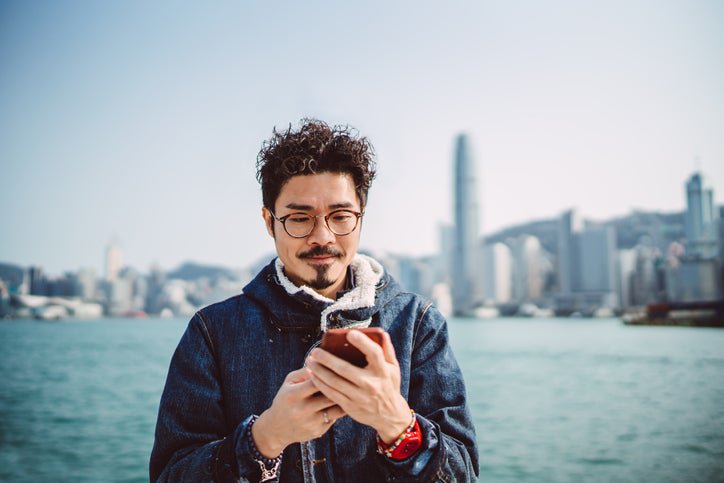 Image source: Getty Images
The U.S. economy is the largest in the world, but it's lagging in crypto adoption. Here's why.
Worldwide uptake of cryptocurrencies last year got more traction than Elon Musk driving a souped-up Tesla at a Dogecoin e-vehicle rally. (That's a thing, right?) Regardless, crypto is a thing, and it's growing fast globally — its adoption skyrocketed 881% compared to the prior year.
In its second annual Global Crypto Adoption Index, Chainalysis found that the top five countries for cryptocurrency acceptance were Vietnam, India, Pakistan, Ukraine, and Kenya. The U.S. slid from sixth to eighth in the ranking, while China fell from fourth to 13th — in large part due to its ongoing crypto crackdown.
One email a day could help you save thousands
Tips and tricks from the experts delivered straight to your inbox that could help you save thousands of dollars. Sign up now for free access to our Personal Finance Boot Camp.
By submitting your email address, you consent to us sending you money tips along with products and services that we think might interest you. You can unsubscribe at any time. Please read our Privacy Statement and Terms & Conditions.
Emerging economies are seeing a boom
Chainalysis states that the index's methodology ranked 154 countries based on three weighted, multi-variable metrics. Those statistical models were necessary to level the playing field for emerging countries such as Togo (10th), compared to developed countries such as the U.K. — which didn't even crack the crypto adoption top 20. The purpose of the ranking was to "highlight the countries with the greatest cryptocurrency adoption by ordinary people, and focus on use cases related to transactions and individual saving, rather than trading and speculation."
Sixteen of the countries in the top 20 could be classified as emerging economies — worth noting because the reasons and usages driving their higher rankings are quite different from those in established markets such as the U.S.
The researchers found that countries such as Venezuela, Nigeria, Vietnam, and Kenya ranked due to their massive person-to-person (P2P) transaction numbers (after wealth-per-capita and internet-use factors were applied). They also found that many residents in developing economies rely on P2P cryptocurrency exchanges because they lack access to any type of centralized exchange.
The index also states that many developing markets have severe money devaluation, forcing residents to convert their fiat currencies into crypto to preserve value. Additionally, many of the emerging markets in the report restrict how much sovereign currency can be moved out of the country. Residents of those countries embrace crypto to get around limits on cross-border funds transfers.
Crypto use is growing worldwide
In contrast, North America, Western Europe, and Eastern Asia saw declines in P2P transactions, and increased crypto use in those developed regions was primarily pushed by institutional investing.
The data shows that increasing transaction volume for centralized services and the booming growth of decentralized finance (DeFi) has pumped cryptocurrency usage in countries that already have substantial adoption, while emerging markets are seeing exponential growth thanks to P2P action.
Global adoption of crypto during the past year has been explosive, and the factors driving that advance reinforce that crypto is a global phenomenon that's here to stay.
Buy and sell crypto on an expert picked exchange
There are hundreds of platforms around the world that are waiting to give you access to thousands of cryptocurrencies. And to find the one that's right for you, you'll need to decide what features that matter most to you.

To help you get started, our independent experts have sifted through the options to bring you some of our best cryptocurrency exchanges for 2021. Check out the list here and get started on your crypto journey, today.
About the Author
Tor Constantino is a corporate communications executive and business writer with an MBA. Since 2017, he has written about cryptocurrencies, blockchain, and crypto's potential to revolutionize finance. His writing has appeared in outlets including Entrepreneur, Forbes, Fortune, CEOWorld, and Yahoo!.