Solana (CCC:SOL-USD) is up more than 5% over the past 24 hours after the company announced it had raised $314 million in a token sale.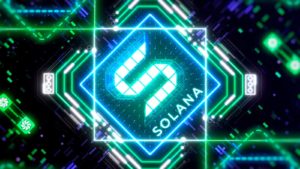 Source: Shutterstock
Rumors of a funding round for the Ethereum (CCC:ETH-USD) killer were circulating as early as last week, with whispers that funding could go as high as $450 million. Decrypt reported that a funding round scheduled to close in March was instead expanded due to high investor interest in cryptocurrencies.
Funding will be used to bootstrap current and future decentralized applications (dApps) and platforms on the Solana blockchain, as well as for venture investing and establishment of a Solana-focused trading desk.
Solana Labs CEO Anatoly Yakovenko said in part: "the next phase is onboarding a billion users. Solana was built from the ground up to accommodate this scale."
The Solana blockchain has a significantly higher throughput than Ethereum while still boasting lower fees and transaction latency. However only time will tell if this cryptocurrency will truly overtake ETH-USD.
Solana (SOL-USD) Price Predictions
Currently trading at $41.86, what's next for SOL-USD? Let's see what the experts think.
On the date of publication, Vivian Medithi did not have (either directly or indirectly) any positions in the securities mentioned in this article. The opinions expressed in this article are those of the writer, subject to the InvestorPlace.com Publishing Guidelines.
---
Article printed from InvestorPlace Media, https://investorplace.com/2021/06/solana-sol-price-predictions-how-high-can-the-ethereum-killer-soar/.
©2021 InvestorPlace Media, LLC