The Ascent is reader-supported: we may earn a commission from offers on this page. It's how we make money. But our editorial integrity ensures our experts' opinions aren't influenced by compensation. Terms may apply to offers listed on this page.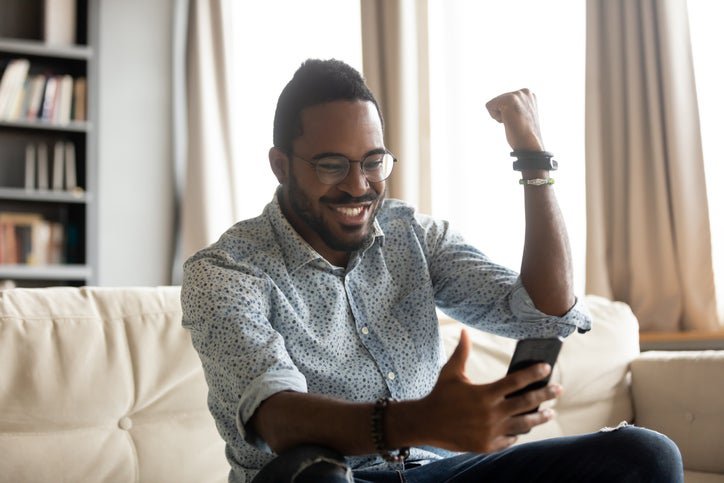 Image source: Getty Images
It may be a memecoin, but its results are no joke.
There hasn't been a more divisive cryptocurrency than Dogecoin this year. Some crypto enthusiasts can't stand all the attention it gets compared to more useful coins. Others, including Dogecoin superfan Elon Musk, have put all their support behind it.
If there's one positive thing to say about Dogecoin, it's that it has defied the odds. It was made as a joke, and the original creators left the project in 2015. It went years without any meaningful updates. And, as many have pointed out, it has no unique advantages that make it deserving of special recognition.
Despite all that, a purchase for $10,000 of Dogecoin two years ago would now be worth well over $1 million. Thanks to some staggering price increases in 2021, it has even rocketed its way into the top 10 cryptocurrencies by market cap.
What is Dogecoin?
Dogecoin is a cryptocurrency that's based on the Doge meme. It has the image from the meme, a Shiba Inu dog, as its logo.
Two software engineers, Billy Markus and Jackson Palmer, launched Dogecoin on Dec. 6, 2013. They created it as a satire of other coins and all the hype those cryptocurrencies were getting.
Dogecoin quickly amassed a cult following that saw it as a fun alternative to Bitcoin. The Dogecoin community has grown over the years, especially as the price has gone up. However, Markus and Palmer both decided to leave the Dogecoin project in 2015. A new development team would later take over Dogecoin, and they recently revealed they've been working with Elon Musk since 2019.
The coin went mainstream this year, in no small part because of all the times Musk sent Dogecoin prices soaring. And after years where many didn't even know where to buy Dogecoin, it's now available on several of the top cryptocurrency exchanges.
How Dogecoin has grown
Early buyers who saw Dogecoin as a fun cryptocurrency probably didn't realize just how profitable it would be. Two years ago, Dogecoin cost less than a penny ($0.003072 on June 6, 2019). At that price, $10,000 would be enough to purchase about 3.25 million Dogecoin.
By that same date this year, Dogecoin had a price of $0.37. The same number of Dogecoin would now be worth just over $1.2 million, for a return of almost 12,000%.
That's just one example of Dogecoin's growth, but it has had higher highs and lower lows. Here are more of the notable price points it has hit over the years:
Dogecoin's earliest recorded price on CoinMarketCap is $0.0005588 on Dec. 15, 2013. If you decided to throw $10,000 on it back then, you'd have bought nearly 18 million Dogecoin, worth over $6.6 million.
When crypto had its first big bull market, Dogecoin followed suit. Its price reached $0.02 in January 2018. However, it quickly fell back below $0.01 and wouldn't cross that threshold again for almost three years.
Thanks to a steady stream of tweets from Elon Musk, Dogecoin became one of the most successful coins so far in 2021. It hit an all-time high of almost $0.74 on May 8, 2021.
It's important to note that even though Dogecoin has grown considerably, recent results haven't been nearly as impressive. Since that all-time high on May 8, it has lost over half its value.
Should you buy Dogecoin?
Dogecoin is fun and it has delivered huge returns before, but neither of those things makes it a sound investment.
When investing in crypto, the best strategy is to look for coins with long-term value. Instead of just focusing on how popular a coin is at the moment, consider what competitive advantages it has or the problems it's trying to solve.
Those are areas where Dogecoin falls short. It doesn't have anything that makes it unique compared to other coins. The price has gone up because of its popularity, but that's not sustainable. If you've been thinking about putting in your own money, it's important to learn about the dangers of Dogecoin and the risk involved.
Anyone who has held on to Dogecoin during its recent gains has likely done very well. It's still not a good idea to bet on lightning striking twice. There's always the slim chance that Dogecoin goes to the moon — but the more likely outcome is that it ends up one of the crypto fads of 2021.
Buy and sell crypto on an expert picked exchange
There are hundreds of platforms around the world that are waiting to give you access to thousands of cryptocurrencies. And to find the one that's right for you, you'll need to decide what features that matter most to you.

To help you get started, our independent experts have sifted through the options to bring you some of our best cryptocurrency exchanges for 2021. Check out the list here and get started on your crypto journey, today.
About the Author
Lyle is a writer specializing in credit cards, travel rewards programs, and banking. His work has also appeared on MSN Money, USA Today, and Yahoo! Finance.