Many or all of the products here are from our partners. We may earn a commission from offers on this page. It's how we make money. But our editorial integrity ensures our experts' opinions aren't influenced by compensation. Terms may apply to offers listed on this page.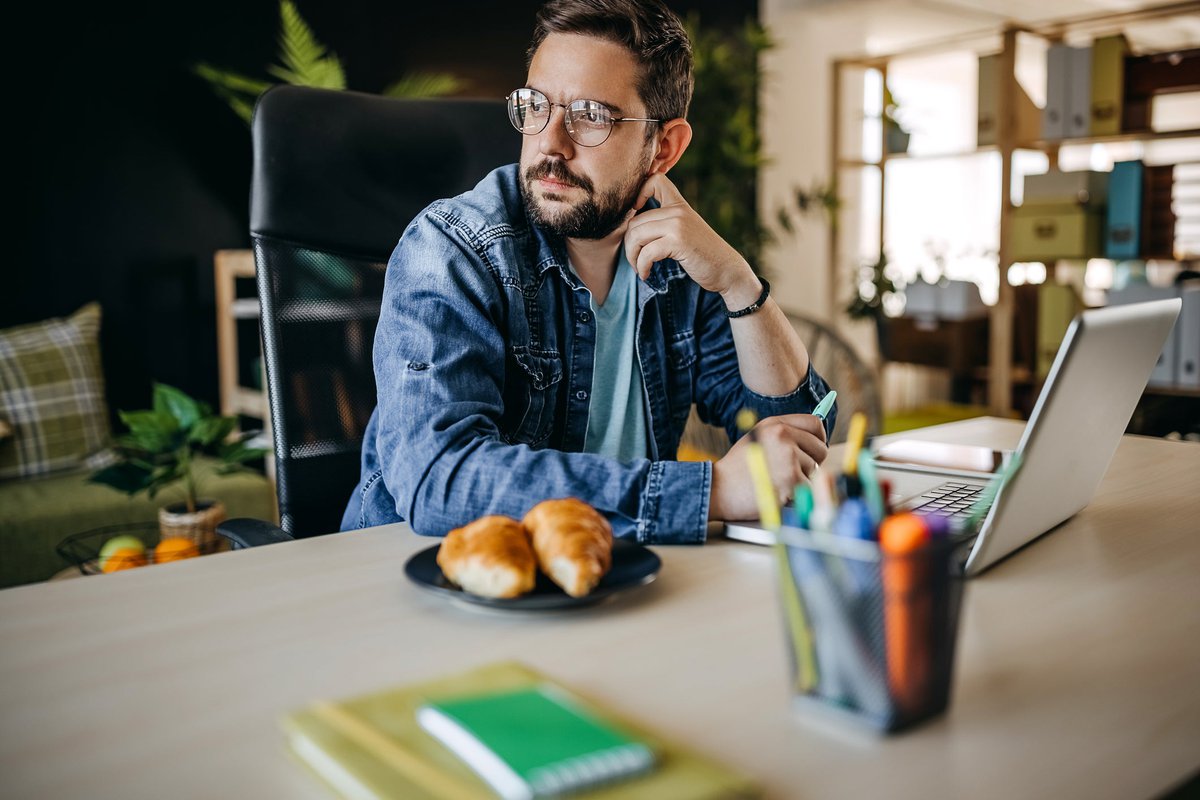 Image source: Getty Images
As an investor, you need to be aware of any regulatory changes in your country.
After China's crackdown on crypto rocked the market earlier this year, it's hardly surprising that regulatory actions worldwide are under the spotlight. Most recently, Binance, one of the world's biggest cryptocurrency exchanges, was banned in the U.K.
U.K. consumers are currently unable to make withdrawals or deposits using the British Pound (GBP), which is undoubtedly nerve-wracking for those with assets on Binance's servers.
Start your journey to financial success with a bang
Get free access to the select products we use to help us conquer our money goals. These fully-vetted picks could be the solution to help increase your credit score, to invest more profitably, to build an emergency fund, and much more.
By submitting your email address, you consent to us sending you money tips along with products and services that we think might interest you. You can unsubscribe at any time. Please read our Privacy Statement and Terms & Conditions.
Is this part of a wider crackdown?
The short answer is yes. Not only are international authorities concerned about Binance's specific crypto services, but they are also grappling with cryptocurrency regulation as a whole.
Binance says it takes its regulatory obligations very seriously. However, it faces problems in several countries. In addition to the latest move from the U.K.:
Japanese authorities issued a statement that Binance is not authorized to operate in the country.
U.S. authorities are investigating Binance's activities. Binance has a separate site (Binance.US) for American customers with fewer features and coins than the international site. The IRS and Justice Department want to know if U.S. residents are using the site's international services illegally.
Binance withdrew its services from Ontario, Canada after the province took action against other crypto exchanges.
Looking at the industry as a whole, it is clear that stricter regulation is on the way. In the U.S. alone, recent months have seen a rush of new regulatory moves.
The IRS wants exchanges to report large crypto transactions, just as all money services have to do with cash. If the new rules are approved, any crypto transaction over $10,000 would have to be declared.
Various organizations, including the Federal Reserve and the Federal Deposit Insurance Corporation (FDIC) announced they are discussing the creation of a joint crypto policy group.
The Fed said it was considering a digital dollar and stressed the need for increased regulation.
The Securities and Exchange Commission (SEC) said it would clamp down on illegal cryptocurrency services.
Why does regulation matter?
Regulation has the power to make or break the cryptocurrency industry. And, as Binance customers in the U.K. have just discovered, decisions by local authorities could make it hard to access your funds.
If lots of countries follow a heavy-handed approach like China, it could be devastating. In China, the government has outlawed any form of cryptocurrency service. Authorities don't want to lose control of their monetary system and want the country to lead the world in digital payment processing. It is one of the first countries to push through its own centralized digital currency — a digital yuan.
One issue is that by nature, any regulation goes against the decentralized spirit of cryptocurrencies. The groundbreaking thing about Bitcoin (BTC) was that it took the middleman — banks and governments — out of financial transactions. What we're seeing now is those same banks and governments looking for a way back in.
The trouble is that if cryptocurrencies are to join the mainstream and reach their full potential, they can't operate completely outside existing systems. Financial regulations may be onerous and irritating, but they can also protect consumers against fraud or unexpected catastrophes.
The existing financial safeguards have evolved over many years. For example, if your bank fails, you won't lose all your money. Also, in theory, it's hard for someone to borrow money they'll never be able to pay back. So regulators are trying to figure out how to build some of those protections into new decentralized finance (DeFi) services and the cryptocurrency industry.
Hopefully authorities can find ways to not throw the baby out with the bathwater. Ideally, regulation should keep some of the benefits of cryptocurrency while also adding the protections that would build consumer confidence.
What does it mean for cryptocurrencies?
Cryptocurrency investors need to keep a careful eye on regulation in their countries and across the world. Increased regulation could help or hinder the cryptocurrency industry, depending on how stringent it is.
As we've seen, authorities are already paying attention to cryptocurrency exchanges. In the U.K., exchanges need to register and introduce anti-money laundering measures. The U.S. is pursuing unlicensed exchanges and may introduce additional trading restrictions.
The latest actions against Binance show that exchanges can't circumvent national laws by operating from other jurisdictions. As an investor, it makes sense to use a cryptocurrency exchange that's licensed in your country. That way you avoid the risk of having your assets frozen or even confiscated.
In terms of prices, Bitcoin — and the crypto market as a whole — have already fallen dramatically on fears of increased regulation. It could be that the expectation of regulation is already factored into some of the prices we see now. However, if major countries decide to get tougher on crypto, prices will almost certainly fall further.
Regulation is not necessarily a bad thing
Given the number of businesses and individuals who own cryptocurrency, it is unlikely that too many governments will follow China's lead and shut down services completely. However, it is a risk, and one that could decimate the value of your portfolio.
On the other hand, if countries introduce reasonable crypto regulations, it could actually help the industry. Increased consumer confidence in both digital currencies and crypto exchanges may encourage even more people to buy and get involved in crypto.
Buy and sell crypto on an expert picked exchange
There are hundreds of platforms around the world that are waiting to give you access to thousands of cryptocurrencies. And to find the one that's right for you, you'll need to decide what features that matter most to you.

To help you get started, our independent experts have sifted through the options to bring you some of our best cryptocurrency exchanges for 2021. Check out the list here and get started on your crypto journey, today.
About the Author
Emma owns the English-language newspaper The Bogota Post. She began her editorial career at a financial website in the U.K. over 20 years ago and has been contributing to The Ascent since 2019.