Why Mark Cuban Likes Cryptocurrency Polygon – Motley Fool
The Ascent is reader-supported: we may earn a commission from offers on this page. It's how we make money. But our editorial integrity ensures our experts' opinions aren't influenced by compensation. Terms may apply to offers listed on this page.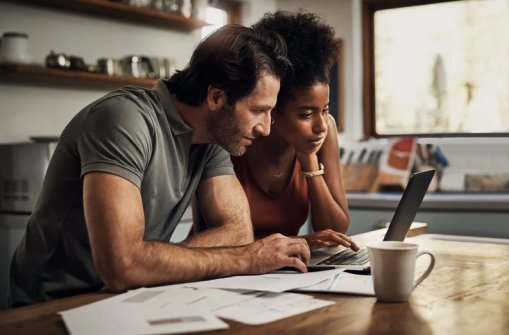 Image source: Getty Images
Polygon's technology can solve some of Ethereum's congestion problems.
Polygon (MATIC) is one of the few cryptocurrencies that has continued to perform during the recent crypto slump.
Originally named Matic Network, the India-based cryptocurrency was founded in 2017 with a mission to solve scalability issues on the Ethereum network. Ethereum is the second-biggest cryptocurrency and serves as a platform for various things, including decentralized applications (Dapps) and other digital currencies.
However, the Ethereum network is congested and users face high transaction fees. It does have an upgrade in the works to address these issues. But its move to Ethereum 2.0 (Eth2) will take time. And with 80% of the decentralized applications market using Ethereum, many developers are looking for other solutions.
That's where Polygon comes in. It sits on top of the Ethereum blockchain to provide faster and cheaper transactions.
Start your journey to financial success with a bang
Get free access to the select products we use to help us conquer our money goals. These fully-vetted picks could be the solution to help increase your credit score, to invest more profitably, to build an emergency fund, and much more.
By submitting your email address, you consent to us sending you money tips along with products and services that we think might interest you. You can unsubscribe at any time. Please read our Privacy Statement and Terms & Conditions.
Mark Cuban's Polygon investment
Mark Cuban is a big cryptocurrency fan and has already invested in a number of crypto companies. According to Cuban's site, "Polygon is the first well-structured, easy-to-use platform for Ethereum scaling and infrastructure development."
Buying your first stocks: Do it the smart way
Once you've chosen one of our top-rated brokers, you need to make sure you're buying the right stocks. We think there's no better place to start than with Stock Advisor, the flagship stock-picking service of our company, The Motley Fool. You'll get two new stock picks every month from legendary investors and Motley Fool co-founders Tom and David Gardner, plus 10 starter stocks and best buys now. Over the past 17 years, Stock Advisor's average stock pick has seen a 566% return — more than 4x that of the S&P 500! (as of 6/1/2021). Learn more and get started today with a special new member discount.
We don't know how much he's invested in the company, but his support is a big boost for Polygon. Cuban told Cointelegraph he is an active user and said he wants to integrate Polygon into his non-fungible token (NFT) gallery, Lazy.com. NFTs are a form of digital collectible that use programmable blockchains like Ethereum.
One thing that makes Polygon stand out is it's capable of processing many more transactions per second than Ethereum, and it does so at a fraction of the cost. It uses an additional layer, which it calls a sidechain, that works in parallel with the existing blockchain technology to improve its performance.
Should you follow Mark Cuban's lead?
Polygon's price is up over 10,000% since the start of this year. Crypto prices have risen across the board since January, but that is a huge jump. Its market cap of over $11 billion makes it the 15th biggest cryptocurrency right now, according to CoinMarketCap data.
A jump that big is impressive, but you also have to consider Polygon's long-term potential. The price may continue to rise, especially as more people realize what the technology is capable of. But, while various crypto analysts are optimistic about its price, it's probably not a great move to buy Polygon if you're looking for short-term returns of that magnitude.
It's also worth thinking about what will happen when Ethereum moves fully to the much-needed Eth2. This is taking place in stages, and right now, it looks like the platform won't fully solve its scalability issues before 2022. Assuming Ethereum can upgrade without any hitches, Polygon's solutions may not be as necessary in a year's time.
In theory, Polygon's utility goes beyond Ethereum. It can layer onto any blockchain to add speed and — importantly — it also allows different platforms to work with each other. But Polygon is not the only cryptocurrency that's developing this functionality, so there's also the chance that someone else will develop a better solution.
More generally, when you buy any cryptocurrency, you need to be prepared to enter what is a relatively untested market. We don't yet know what will happen with regulation in the U.S., and with so much hype and such a complex technology, it is difficult to be sure which cryptocurrencies will deliver on their potential.
If you do decide to buy, several top U.S. cryptocurrency exchanges trade Polygon.
One thing we all learned in the last month is that you need to be ready for volatility. Only invest money you can afford to lose and don't jump in just because you know an influencer like Mark Cuban did. He's clearly a successful investor with a good understanding of the crypto space. But only you know your risk tolerance and financial goals, so it's important to do your own research and make your own decisions.
Buy and sell crypto on an expert picked exchange
There are hundreds of platforms around the world that are waiting to give you access to thousands of cryptocurrencies. And to find the one that's right for you, you'll need to decide what features that matter most to you.

To help you get started, our independent experts have sifted through the options to bring you some of our best cryptocurrency exchanges for 2021. Check out the list here and get started on your crypto journey, today.
About the Author
Emma owns the English-language newspaper The Bogota Post. She began her editorial career at a financial website in the U.K. over 20 years ago and has been contributing to The Ascent since 2019.